2007-05-27
VK2WI 50th Field Day
Peter VK2TPM was kind enough to give me a lift to the Dural site (thanks mate!) allowing me to avoid the many hours of public transport hell required to get there on a Sunday. Once there we checked in, signing the commemorative attendance book and trying our luck with the component jar guessing competition.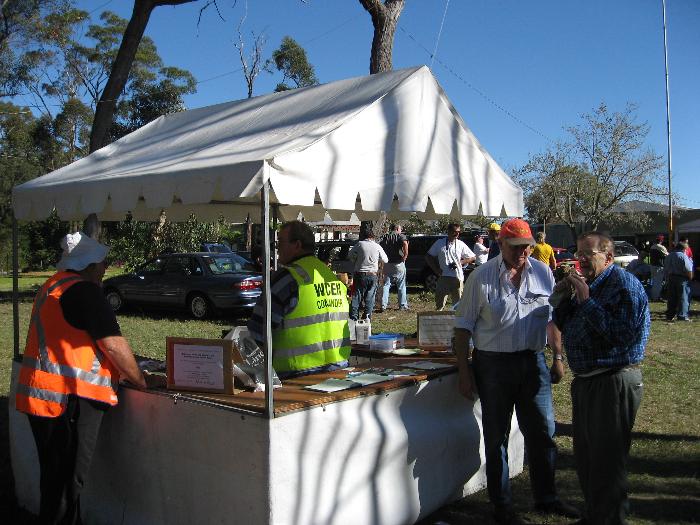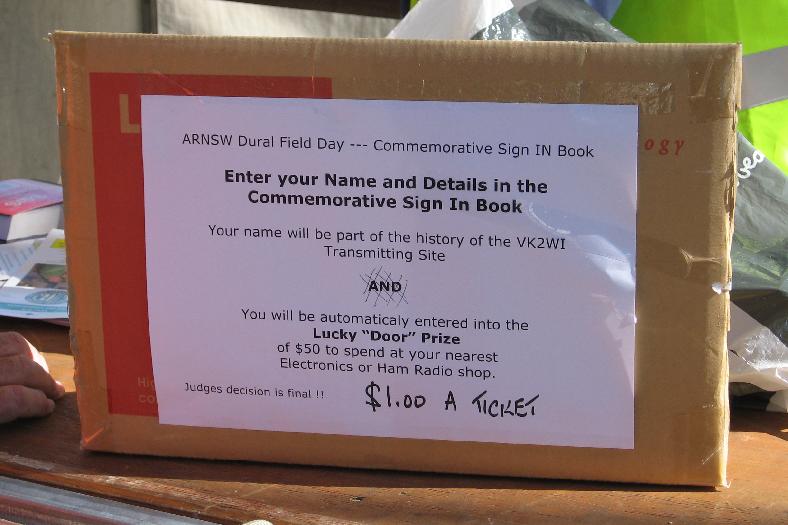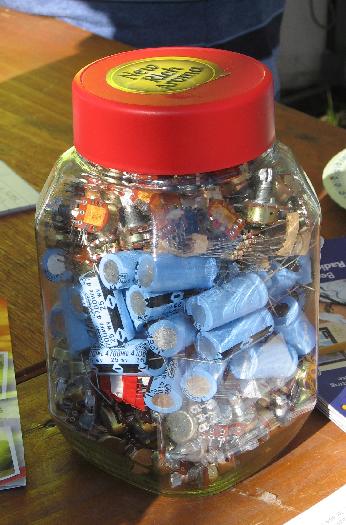 Attendance was excellent, Brian VK2TOX told me that over 200 signed in, the exact number will likely be posted later on the VK2WI site. I was a bit disappointed that Andrews didn't make it, I brought along my Yaesu 2 meter FM transceiver that has developed a TX problem, hoping to return it to Andrews for a warranty repair. I guess I'll now have to brave the trip to Greystanes or courier it over to him.
The car-boot sales were OK, but you had to be quick. Fortunately I managed to score a prize item, an entire box full of assorted variable capacitors. I can't believe my luck, normally such items are snapped up by early birds, or are insanely expensive, but in this case the seller was happy to part with the full box for only $5!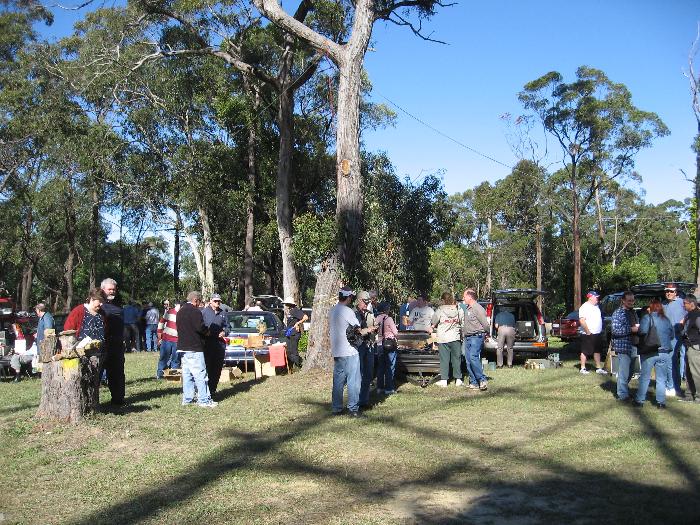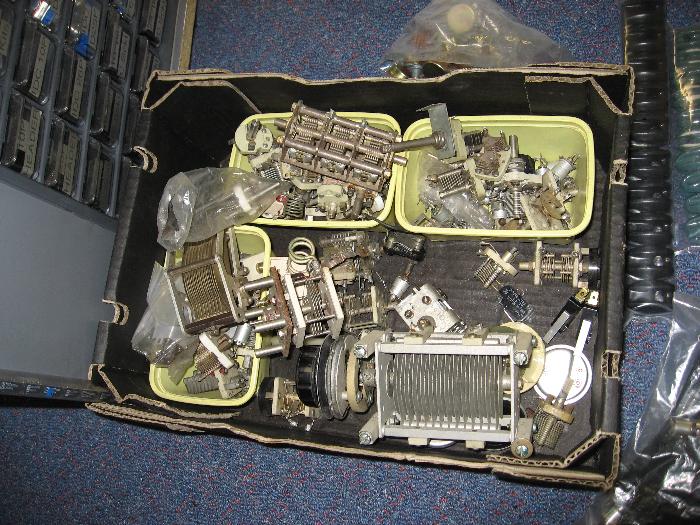 The distressed stock sale was good, especially if you wanted 10 or 100 kilohm pots - there were thousands of them. All varieties, log, linear, slide, dual gang, splined shaft, etc. They also had a large array of capacitors, electros and green caps. I picked up two bags of mixed greencaps for $3 each, some of the pots, some micro switches, and two large matching bags of 180-degree 5 pin DIN plugs and sockets. Those are heading straight for service in plug-in coils, especially for my dipper and various signal generator and antenna analyser projects.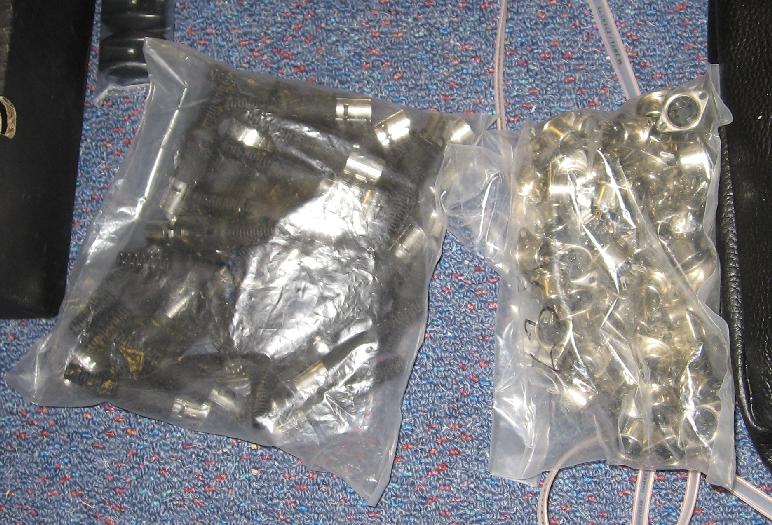 The RCS table was good if you wanted pre-made patch leads. They had the usual pre-built baluns for those that aren't confident enough to construct their own or have more money than time. They also had a good range of insulators, copper-weld wire and assorted transmission lines. I picked up a 10 pack each of plastic and ceramic mini insulators for various antenna projects.
The Kurrajong Radio Museum had some great stuff on display. I'm not a huge fan of antique radios, but I love the build quality of those old sets, the reduction drives are just beautiful to use.
The shed was interesting as usual, although I had seen most of the junk before. I passed up some small CRO tubes, vowing to do more research before actually getting a few to experiment with. I did pick up a very interesting 18 pole dual-gang switch. No idea what I'll use it for, but it was simply too beautiful not to grab.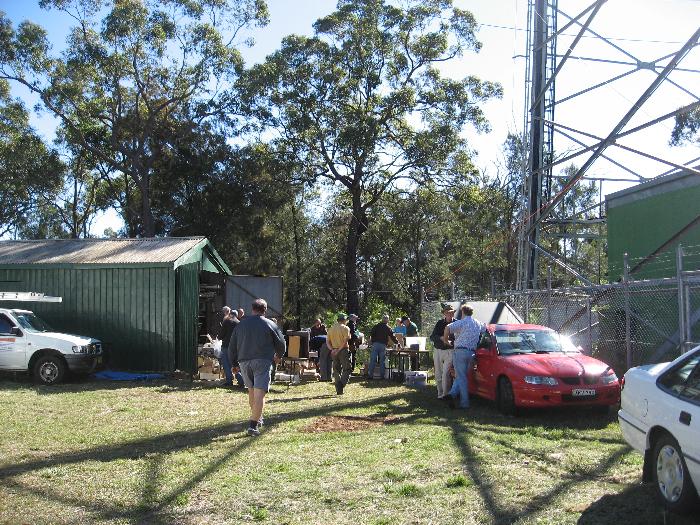 One thing I always think about after digging through the shed is building a moving-coil meter tester. There are *many* meters in the junk, but who knows which ones work, or what sensitivity they are? I figure a small battery powered unit with two clip leads and a few push buttons (or maybe a rotary switch) to deliver a range of currents would do the job. I shared this ambition on the way home with Peter VK2TPM (who is on the lookout for meters himself) and he thought it was a pretty good idea. Might have to get around to that before the next Dural.
As usual, all us radio geeks got to talking about stuff and things.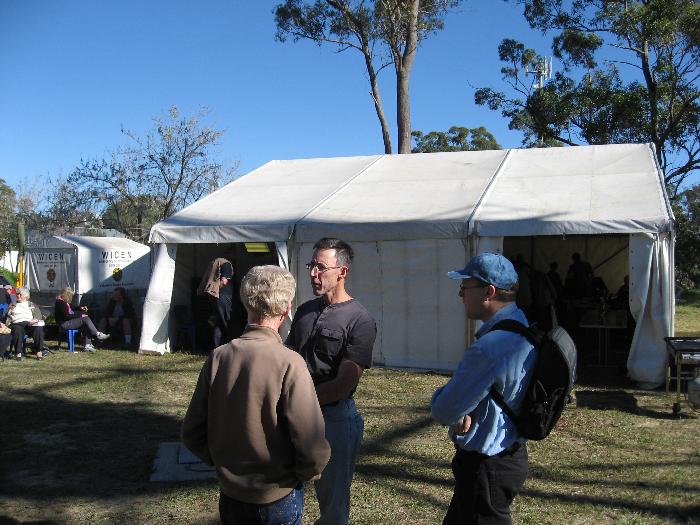 Lunch was supplied free, a traditional sausage sizzle. Ross VK2VVV was head chef, adeptly cooking hundreds of snags and kilos of onions.
The Homebrew Group meeting was originally going to involve pulling apart printers for their steppers and a lecture about steppers by Peter VK2EMU. Unfortunately Peter's father is very unwell and he could not attend. Instead John VK2ASU and Stephen VK2BLQ demonstrated their compact multi-band vertical antenna. Tests with John's new antenna analyser were going well until it was dropped and damaged, nothing fatal, but enough to make it unusable for the rest of the afternoon. Tony VK2ZLT did a redux of his demonstration of satellite TV reception for the event. This went down very well with the crowd.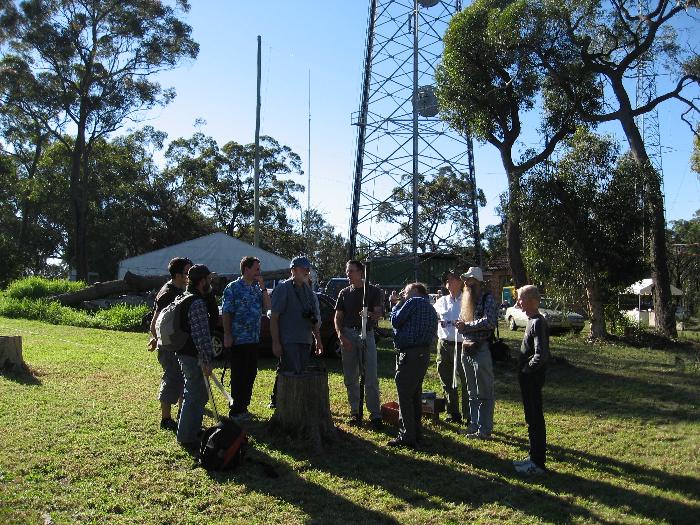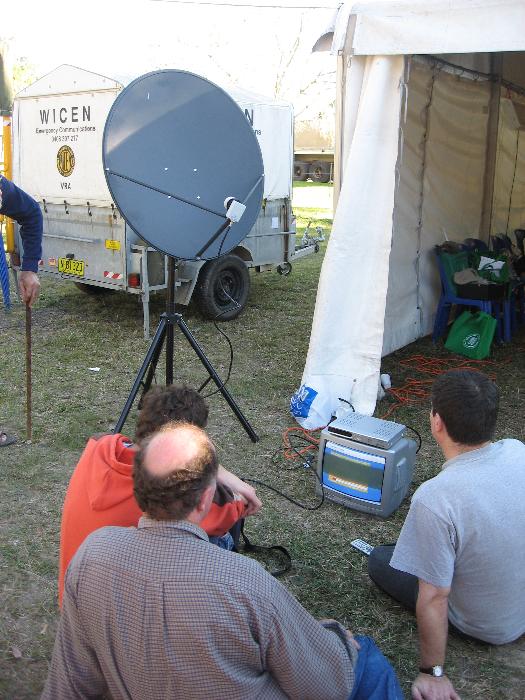 The usual Show-and-Tell segment didn't happen unfortunately. I know that John VK2ASU and Peter VK2TPM had brought along their latest projects, the MMR-40 kit. This looks like a great little radio, I might have to invest in one myself! I brought my recent Noise Bridge project along, my FM discriminator experiment boards, and the Fredbox transmitter. No doubt these and many others will be seen at the next Macca's meet.
After Peter dropped me home (and helped me carry in my purchases), I setup my Fredbox transmitter into the half-wave flower pot antenna. With a DC input power of about 23 mW and no real attempt to match the RF output into the antenna load he was able to hear my signal at his QTH several kilometres away. Although he couldn't really make out the modulation (I used 2BL as an AF signal source), he could easily beat the carrier. Very promising... A great way to end a fun day!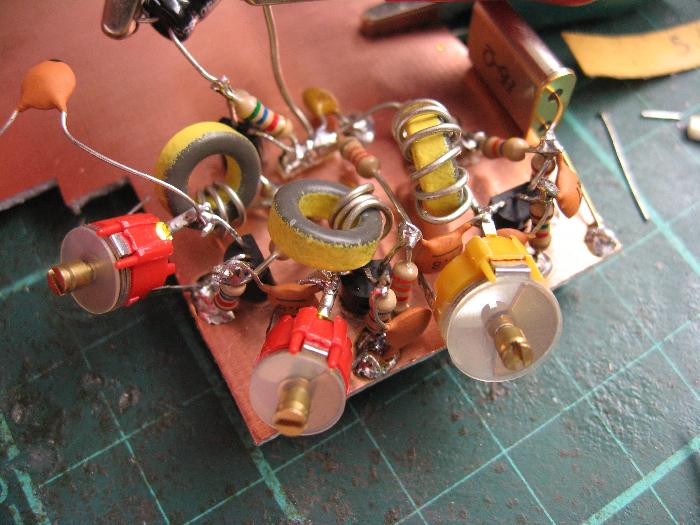 Leave a comment on this article.